Next Steps
---

ALPHA
New to the Christian faith or exploring the faith? Explore Christian faith basics in an open, friendly and informal environment. Meet new friends and grow with others. Dinner followed by a short film and discussion.
Kickoff Dinner
Wednesday, September 15, 6pm, Arden Hills, Fireside Room
Come to dinner and see what Alpha's all about. Enjoy a video overview and hear stories from people who have attended Alpha in the past. To purchase tickets, contact Elaine Gregory, 651-442-1202.
Weekly Classes
Wednesdays, September 22-December 8 (except Oct 20)
6–8:30pm, Arden Hills, Fireside Room
Meetings include food, video talk and small group discussion. Contact Elaine Gregory, 651-442-1202.
Weekend Retreat
Saturday, November 6
A weekend away with teaching about the Holy Spirit, time for building friendships and some fun recreation. Contact Elaine Gregory, 651-442-1202.
---

GrowthTrack
Saturday, October 23, 9am-12pm, Arden Hills
Choose from GrowthTrack 100 or GrowthTrack 200. Each class series will be offered again so that you'll be equipped in: Living out the North Heights Vision, sharing your faith, and participating with the Holy Spirit in the gift of prophesy. To register contact .
GROWTHTRACK 100
For all ages to learn about the North Heights Vision and how to apply it to your life.
North Heights Vision: Led by the Holy Spirit, North Heights engages all people to find faith in Jesus, discover their God-given purpose and equips them to lead lives of eternal significance.
GrowthTrack 101: Find Faith
Have you ever wondered what it means to know Jesus and be known by Him? In this session, you'll discover the importance of a personal relationship with Jesus.
GrowthTrack 102: The Holy Spirit
Who is the Holy Spirit? What are the gifts of the Spirit? In this session, you will learn about the Holy Spirt and how the Holy Spirit can work through your life every day.
GrowthTrack 103: Discover Your God-Given Purpose
Have you ever wondered, "Why am I here? What is the purpose for my life?" North Heights will help you discover God's unique purpose He has for your life and for all those who follow Jesus.
GrowthTrack 104: Live with Eternal Significance
In this session, you'll find out how you can live your everyday life with eternal significance through serving others in ways God has wired you.
GROWTHTRACK 200
GrowthTrack 201: Healing
GrowthTrack 202: Sharing your Faith
GrowthTrack 203: Prayer
GrowthTrack 204: Hearing the Voice of God
GROWTHTRACK 300
Winter 2022
GrowthTrack 301-304: Healing Training
GROWTHTRACK 400
Spring 2022
GrowthTrack 401-404: Prophecy Training
---
Small Groups
Small groups are a great place to get connected, serve others, and grow in your faith. North Heights offers ways to connect with others to form small groups in a variety of ways: Dinner for Six, Bible Studies, Classes, and more.
---
Serve
Many ways to serve at North Heights: Serving Opportunities
---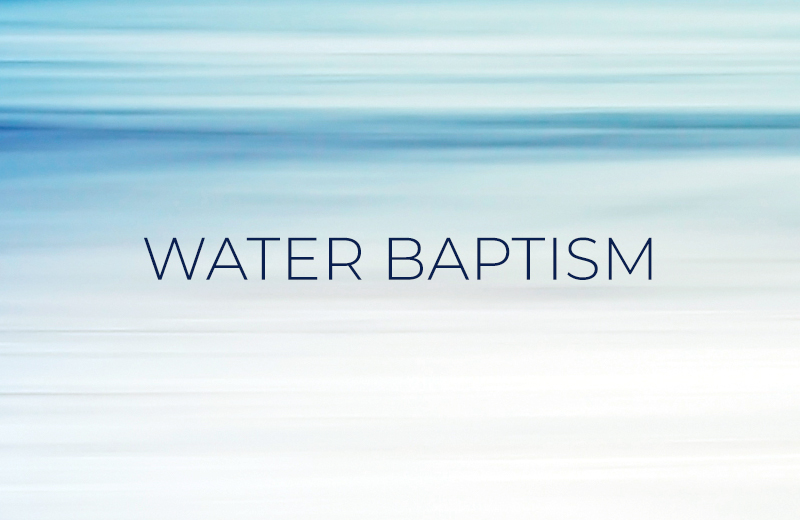 Baptism
Have you recently come to faith in Jesus? Or have your recently rededicated your life to Jesus? Take your next right step in faith.
North Heights offers baptism for infants, children and adults. If you would like more information about baptism or would like your children to be baptized, contact Diane Armstrong or call 651-797-7832.
---

NEW MEMBER CLASS
Ever wonder what North Heights is all about? Want to become a member? Learn more at the next new member class. Contact Sparky Theis at .
---
Faith Story
Do you have a story about how Jesus has touched your life? Sharing your faith is a great way to encourage others.