The Chosen–Summer Watch Party
Students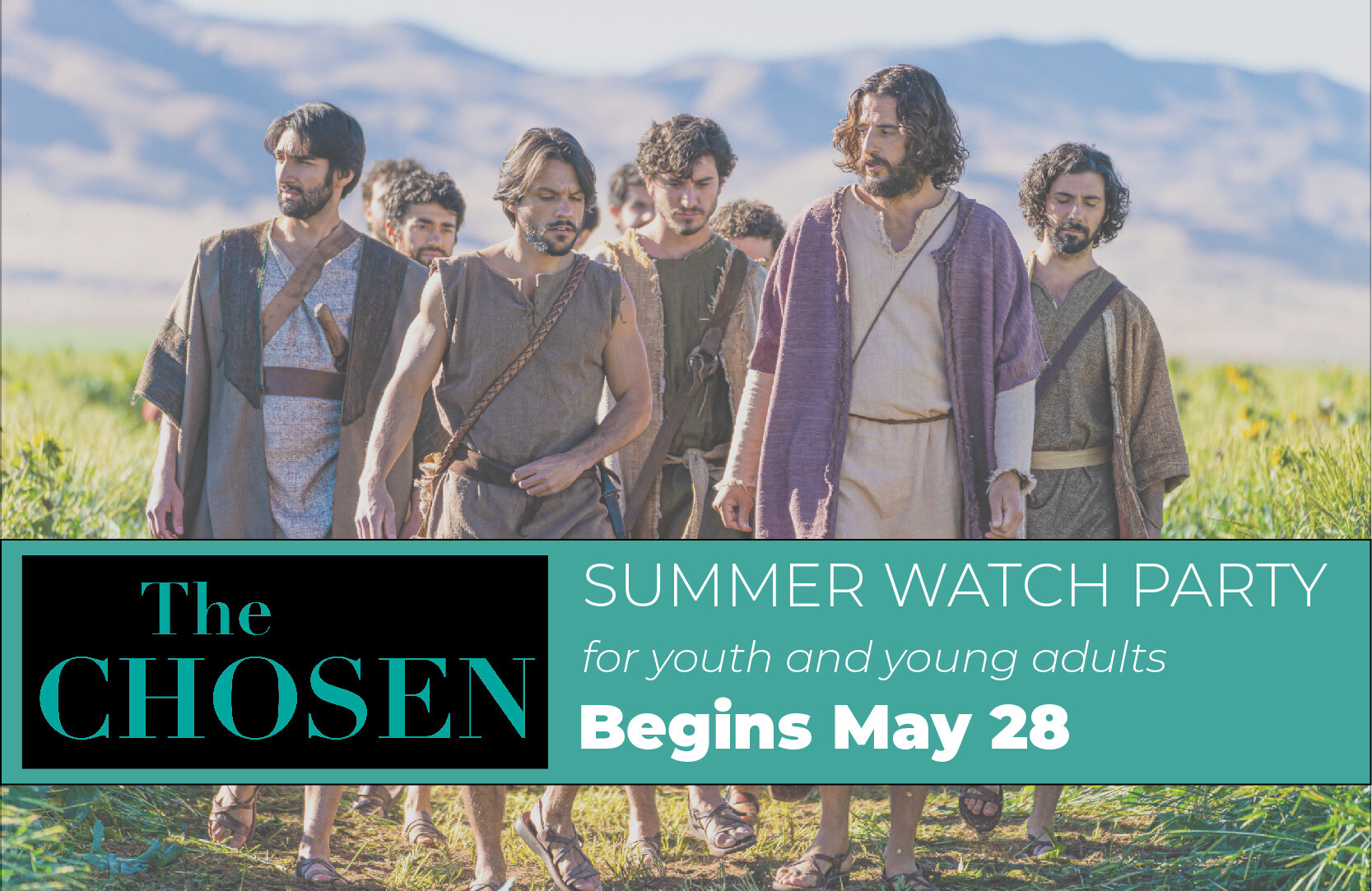 For youth and young adults
Sundays, May 28 – August 6 (excluding June 25, July 16, and July 30), 12:15 – 1:45pm, Arden Hills
Join this community of young adults and youth coming together for food, discussion, and the Chosen. The Gospel comes alive in a fresh way through the Chosen, and this is your opportunity to experience season 1 with others! Bring friends, and we'll see you in the Youth room after church!
The Chosen is a dramatized TV series that follows Jesus and His disciples through His ministry shown through the Gospels. Season 1 focuses on Jesus building His ministry and calling His followers.