REFUEL Wednesday Nights
Women Adults Bible Study Worship Adults Bible Study Classes Women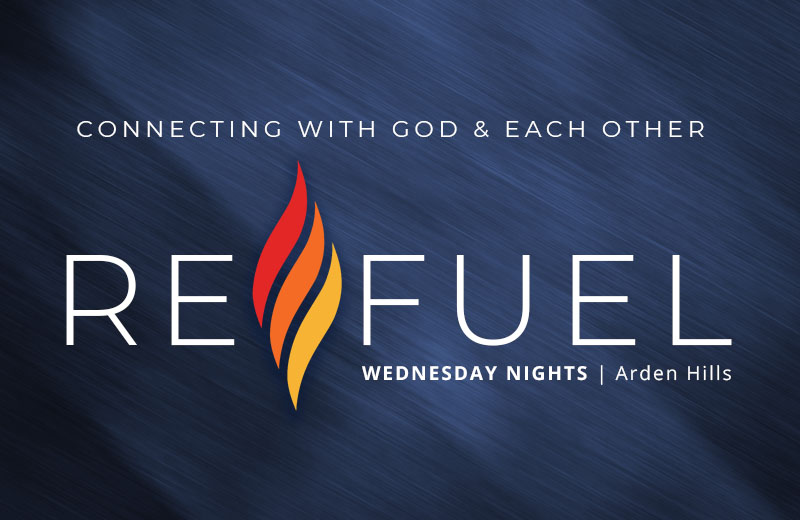 Connecting with God and each other!
Something for all ages on Wednesday! Join us for a meal in the Great Hall (5:15–6:15pm), worship (6:30pm) and ministries for Men, Women, Students, and Children (6:30–8pm). Nursery available for infant–age 3. No Refuel November 24, December 15–29, February 2, March 2 & April 13
Real Men
Men of all ages and backgrounds come together to build each other up to be more like the true real man, Jesus Christ. Each week, we hear men-focused Bible teaching and break into table groups to discuss, encourage, and pray for one another. Meet some great men who love Jesus and the Bible and want to help you become a better man, husband, father, and follower of Jesus. Simply show up on Wednesday, and there will be men to welcome you. Contact tj.anderson@nhlc.org.
Fervent Women
Women of all ages and backgrounds meet weekly for worship, discussion, prayer, and to build healthy relationships. Contact tj.anderson@nhlc.org.
Students
Middle School (grades 6–8) and High School (grades 9–12). Students Refuel equips students to live for Christ, experience the Holy Spirit in their lives, and be prepared to share Christ with others. We see authentic community in our small groups, engaging worship and crazy, fun activities for students to participate in and fun theme nights throughout the year: Homecoming Night, Denim and Donuts, and more. Contact jordan.gehlhar@nhlc.org.

Kids
Kids Refuel is a weekly Bible study that helps kids Pre-K–Grade 5 dive deep into the big story of the Bible—God's plan to rescue His people through His Son, Jesus Christ. Kids learn how to grow their faith in our Father, Savior, and Holy Spirit.Contact michelle.conlin@nhlc.org.
REGISTER
Nursery
For infants–age 3. Contact amanda.withers@nhlc.org.
Alpha
Now–December 8 (No class October 20)
New to the Christian faith or exploring the faith? Explore Christian faith basics in an open, friendly and informal environment. Meet new friends and grow with others. Dinner followed by a short film and discussion. Contact Elaine Gregory, 651-442-1202.
Bible Study: Book of Acts
Acts is a wonderful Bible study for teens through senior adults who are interested in how the gospel reaches others when the Holy Spirit works through God's people–you and I. This intensive 20-week journey through the book of Acts can inspire and equip you to share your faith through the living in and through the power and leading of the Holy Spirit. Prior to each class session, you'll receive a study questionnaire that we will address during class with supportive information that will help us navigate this journey through Acts.
Bill Pratt achieved his BA from Stanford University and his Masters in Divinity from Luther Seminary. After servicing as an Air Force Officer, he was a Pastor at East Immanuel Lutheran for over 30 years and was an Adjunct Professor at North Central University in Biblical Studies. Currently he is coaching track and cross country at Mounds View. Bill is married to his wife, Rita, and has three sons and five grandchildren.