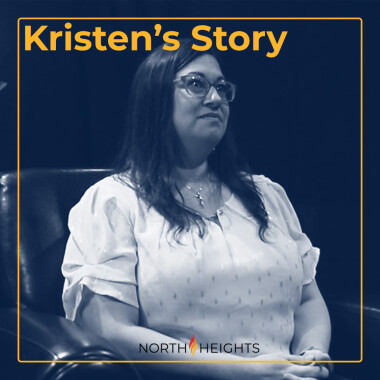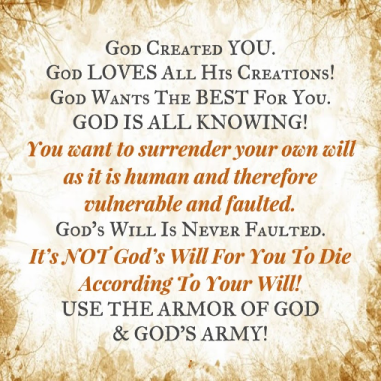 I have struggled most of my life, burdened with many hardships. I accepted Christ as my savior in 2006, but it wasn't until 2020 that I truly started to know God.
In my childhood home, we rarely attended church or dedicated time to the Lord. As an adult, on the occasions I did go to church, I was almost always overwhelmed with difficult emotions: failure, guilt, shame, unworthiness... I just felt awful. It wasn't until my husband and I separated in late 2018 that I started attending church regularly; I attended North Heights Church with my grandmother, which helped hold me accountable. It was a special time with my grandmother, and I truly looked forward to every Sunday. But even in the beginning of my attendance, I was still overwhelmed with difficult emotions.
These difficult emotions walked hand-in-hand with physical and mental illnesses to the point of disability. I had been hospitalized in the mental health unit many times. During this time period, I sincerely did not want to be living, and I just wanted it all to end. There was too much pain and despair to bear any longer. My life was broken and in ruin. During these years, I genuinely did not understand how I was still alive. I always ended up in the hands of help. I know now that the Lord was with me the whole time, and he continued to put people and resources in my life to keep me going.
I worked very hard to get well. I attended many mental health therapies and learned and practiced healthier coping skills. I tried many medications and did Electroconvulsive Therapy. These therapies, medications, and treatments did help, yet I still felt lost and struggled with symptoms.
My healing accelerated after dedicating my efforts and heart to the Lord. While I would listen to the Bible (Basic Instructions Before Leaving Earth) and was getting to know the Lord more, I found a good number of principles that were similar to those I was learning in therapy. One key difference I've identified is that it is not by my own self that I achieve, but by the grace of God.
With the church community surrounding me, I was able to press on. I didn't know where to start. After Sunday services, I went up for altar prayer. I also attended classes; Alpha and What's Next, at North Heights, where I learned more and I was able to develop new treasured relationships. North Heights ignited the flame to learn and strengthen my faith.
I didn't realize it at the time, but there were numerous whispers that I now understand were Him. I was learning and struggling and struggling and learning when in April 2020, I had an experience that I'll never forget. I was struggling with suicidal thoughts when all of a sudden, some teachings came to the forefront of my mind, and I heard Him. I captured and documented the following message:
God created you. God LOVES all His creation! God wants the BEST for you. GOD IS ALL KNOWING! You want to surrender your own will as it is human and, therefore, vulnerable and faulted. God's will is never faulted. It's NOT God's will for you to die according to your will! USE THE ARMOR OF GOD and GOD'S ARMY!
After this moment, I no longer had a desire to die.
Day to day, week to week, month to month, I developed a more intimate relationship with the Lord. I have committed daily to pray, meditate, worship, and practice. This was a change in my life, and most often, change takes time, effort, practice, and endurance to become a new normal. By the grace of God, I utilized many tools to assist me in change and am finding that it is becoming easier and my new norm.
I think of a quote by Corrie ten Boom, "Is prayer your steering wheel or your spare tire?" I want it to be my steering wheel! Throughout the day, I communicate with Him as my number one. When my thoughts are troubling me, I immediately bring them to the Lord and ask Him to lead me in truth. I commit to seeking Him first in all things.
My heart, mind, body and soul are still healing.
I still experience significant trials in life: symptoms of my mental health diagnoses, grief, loss, chronic pain, new health diagnosis, and instability.
I want to testify that even in the storm, I am so grateful knowing the Lord is with me. He is helping me through low seasons and high seasons. I may not always understand what's going on, but I trust God is battling for me and will turn it into good for me and His purpose. He's done it before, and He can and will do it again.
The fire continues to burn in me, and I eagerly anticipate a stronger relationship with the Lord. On August 22, 2021, at North Heights, I re-dedicated my baptism by immersion. This was powerful because now, as an adult, I chose and publicly declared to follow Jesus Christ. I am excited to give Him glory and praise. I am excited to spread the good news. I am inspired and ready to serve, to be a good and faithful servant. I am inspired to use my talents and share my story, experiences, learnings, and practices with the world.
God is working in me. God is healing me.
And for that, I am forever grateful, overjoyed and blessed.