Adults
---
Whether you are exploring the Christian faith, desiring to know God's purpose for your live, or find ways to lead your live with eternal significance, North Heights offers ways to connect with God and others as you explore, discover, and grow in your faith.
Below are events and classes that are currently offered or offered throughout the year. Check classes or the event calendar for current offerings.
---
Sundays

GrowthTrack (100-400)
Jesus tells us it's "now time" to be making an eternal impact in the lives of those around us! GrowthTrack is our transformational series of classes that will equip us as we engage in God's vision for North Heights as devoted followers of Jesus. This class series is for everyone of all ages who calls North Heights home.
In each GrowthTrack class, we will connect with God and each other as we are encouraged by God's Word and empowered by the Holy Spirit. We will be equipped to bring God's love, hope, healing, and freedom to the people who so desperately need it.
North Heights Vision
Led by the Holy Spirit, North Heights engages all people to find faith in Jesus, discover their God-given purpose, and equips them to lead lives of eternal significance.
GrowthTrack 100
This class series helps us understand what the North Heights Vision means and how to live it out.
101–Find Faith in Jesus (January)
102–Holy Spirit (February)
103–Discover Purpose (March)
104–Live Eternal Significance (April)
GrowthTrack 200
Holy Spirit (Fall 2021)
201–Healing
202–Sharing your Faith
203–Prayer
204–Hearing the Voice of God
GrowthTrack 300
301–304: Healing (Winter 2022)
GrowthTrack 400
401–404: Prophesy (Spring 2022)

GENESIS
Sundays, 10:45am, Roseville
Todd Jones leads this in-depth Genesis Bible study. You'll develop a better understanding of the LORD's grace and His salvation to mankind. Many translations of the Bible with study notes since the King James Version have provided us the ability to re-examine Genesis and discover what New Testament writers wanted us to understand. Class includes teaching and small group discussion. Contact Todd Jones.

The Truth Project
Sundays, April 11- July 18, 9am (except May 30 and July 4), Arden Hills, 216
If you are intellectually curious, a critical thinker, love discussing deep questions, and want to distinguish between God's view of the world and our culture's, The Truth Project, taught by Del Tackett, is for you.
Through video and small group discussion, we will explore:
Christian worldview
Veritology: What Is Truth?
Philosophy and Ethics: Says Who?
Anthropology: Who Is Man?
Theology: Who Is God?
Science: What Is True?
History: Whose Story?
Sociology: The Divine Imprint
Unio Mystica: Am I Alone?
The State: Whose Law?
The American Experiment
Labor: Created to Create
Community & Involvement: God Cares; Do I?
Contact Steve Eckhardt or 651-653-5116
Bio Del Tackett has created several video series including the Truth Project, seen by over 12 million people worldwide and has taught the Cross Examine television series. Del served more than 20 years as an officer in the United States Air Force. During the George H. W. Bush administration, he served at the White House as director of technical planning for the National Security Council. He currently teaches as an adjunct professor for the Alliance Defending Freedom, Summit Ministries and Impact 360. Del has his doctorate in Management and Computer Science.
---
Wednesdays
Connecting with God and each other
Refuel Wednesday Nights has classes for adults, ministry for kids and students, and a nursery (ages infant–3).
Wednesdays, April 7-May 12, join us for a meal at 5:15pm in the Great Hall, 6:15pm for worship in the Worship Center and then meet with your class until 8pm.
What's Next?
Know God, Find Freedom, Discover Purpose and Make a Difference
Wednesdays, April 7–May 12, 6:30-8pm, Arden Hills Fireside Room
We are all on a journey. At some point we meet unexpected twist and turns, such as a health crisis, the loss of a spouse, or the end of a job. For some of us, we detour from the path God had planned for us. Then we grow tired and not sure which way to go, or how to find our way back. We ask, "Now what? What's next?"
Whether you are new in your faith or have known Jesus for a while, this six-week video/book study by Chis Hodges can help you discover a deeper relationship with God that can lead you to a more purposeful, joyful, and significant life.
You'll take a journey to know God, find freedom, discover your God-given purpose, and make a difference in your world through the What's Next DVD-teachings, book and study guide, small group discussion and Spirit-led prayer.
This class is facilitated by Connections Coordinator, Cindy "Sparky" Theis and will be offered at North Heights and virtually on zoom. Contact Sparky Theis for zoom link.
Cost: $25/book and study guide. (Limited scholarships available.)
Video and book author Chris Hodges is the founding and senior pastor of Church of the Highlands. He is passionate about church planting, coaching and ministry training. Chris and his wife, Tammy, have five children and reside in Alabama.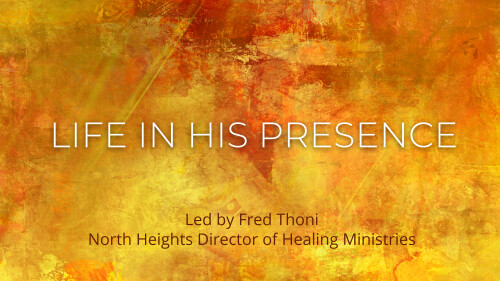 LIFE IN HIS PRESENCE
CLASS SERIES: Fruit of the Holy Spirit & Deeds of the Flesh
Wednesdays, Beginning April 7, 6:30–8pm, Arden Hills Great hall
A terrific class for anyone desiring to know more about the present-day work of the Holy Spirit, the fruit of the Holy Spirit, and His presence and power for our daily lives. There will be a time of teaching, Q&A, and time to put the teaching into practice.
No registration or cost. This class is open to all. Just come with an open and willing heart. For more information or Zoom link, contact Fred Thoni.
CLASS SERIES: Gifts of the Holy Spirit
Watch recorded classes from September 2020-February 2021

I Peter: Living in a Contrary World
Wednesdays, April 7-May 12, Arden Hills, Room 221
A great class for those who are interested in studying, discussing and applying I Peter to our lives.
Contact Jim Schulz.
Jim Schulz is a North Heights member and has a great desire to study God's Word with others and learn to apply it to our lives and share Jesus with others. He has been married for 45 years with six children and many grand children.

ADULT BIBLE STUDY: 1 JOHN
Wednesdays, April 7-May 12, 6:15-8pm, Arden Hills
Bill Pratt teaches this seminar-type setting with small group discussion geared for mature Christians. Each session concludes with intercessory and healing prayers and petitions.
This Bible class aims to help you:
Understand and live out the Word of God
Experience the benefits of 2 Timothy 3:16: Doctrine, reproof, correction and training in righteousness
Be a doer of the Word as well as a hearer (James 1:22)
Stir up one another to love and good works, exhorting one another (Hebrews 10:24-25)
Be filled with Jesus and His Word and desire to share Him with others
Bill Pratt achieved his BA from Stanford University and his Master of Divinity from Luther Seminary. After servicing as an Air Force Officer, he was a Pastor at East Immanuel Lutheran for over 30 years and was an Adjunct Professor at North Central University in Biblical Studies. Bill is married to his wife, Rita, and has three sons and five grandchildren.
For more information, contact Bill Pratt.
---

DINNER FOR 6
Dinner for 6 is a way to connect with others at North Heights and start a small group.
After you register, a group leader will contact you and those in your group to set up a meeting time. Groups are encouraged to meet over dinner three times. Questions, contact Diane Armstrong or call 651-797-7832.
---

NEW MEMBER CLASS
Ever wonder what North Heights is all about? Want to become a member? Learn more at the next new member class. Contact Sparky Theis at .
---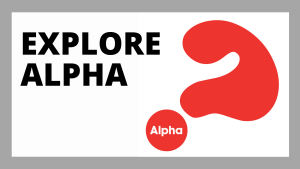 Alpha explores the basics of the Christian faith in an open, friendly and informal environment. Weekly sessions include announcements, songs and movie, followed by small group time. Invite friends! Contact Mark Gregory or 651-208-6248 for Zoom link.
Alpha Weekend
---
Thursdays
YOUNG AT HEART
God is Our Shelter in Times of Storm
Thursdays, February 4–June 24, 10:30am, Arden Hills
Spirit-filled seniors (adults 50+) meets weekly for friendship, fun, and Bible study. Details>
Our Bible studies this year will help us:
Tap into the gifts of the Spirit to enable us to do the work God has called us to
Be responsive to God's leading to do His work wherever we are
Recognize how God engages us to connect with our key family members
Prepare the next generation for Christ through grandparenting
Draw our strength from God to overcome challenges as we learn from Old Testament warriors: Ruth, Elijah, and Esther
Take heart knowing that our Heavenly Father has all we need
Equip our minds and hearts for the important work God has for us this year
---

MN Crossroads Career Ministry
Are you unemployed or underemployed?
North Heights is one of three MN Crossroads Career Network ministry locations with one mission: Helping people with job transition, training ​and networking. The purpose of MN Crossroads is to help misemployed and unemployed people throughout the Twin Cities with effective strategies and resources for a job search, while helping them hear and follow God's calling in their life and their work. If you are a job seeker, there is a job board with numerous opportunities and events. If you are an employer, there are ways to find great candidates.
Currently MN Crossroads Career Network events are currently online and easy to access. Visit our events calendar and classes for upcoming opportunities. For more information about MN Crossroads Career Network, visit: MNCrossroads.com.
---

Financial Peace University
This 9-week course by Dave Ramsey will help you learn to get out of debt, pay your bills, take control of your money and invest for the future. You'll connect with others, just like you, who can hold you accountable, encourage you, and celebrate your progress!
Cost: $99 (Limited scholarships available)