Care
---
North Heights offers Christian counseling, grief support and ministry support for weddings, baptisms and funerals.
Emergency Number
In case of death or hospitalization, call the North Heights 24/7 emergency number at 612-509-4962.
---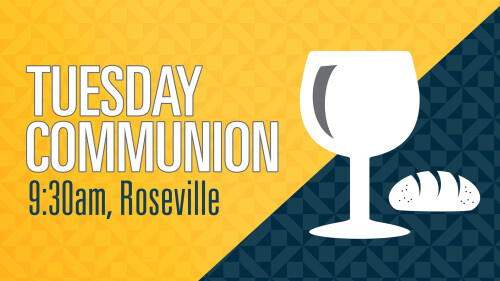 Communion & Devotions
Tuesdays, 9:30am, Roseville Fellowship Hall
Gather for Communion, prayer, devotions and biblical teaching to encourage and help people move from despair to hope. Open to everyone. Contact .
Communion packets also available at Arden Hills door B during office hours.
Words of Institution for Communion
The Lord Jesus, on the night he was betrayed, took bread,
and when he had given thanks, he broke it and said,
"This is my body that is given for you. Do this in remembrance of me."
In the same way he took the cup also, after supper, saying,
"This cup is the new covenant in my blood.
Do this, as often as you drink it, in remembrance of me."
For as often as you eat this bread and drink this cup,
you proclaim the Lord's death until he comes.
Words to say when giving Communion elements:
(For the bread) "This is the body of Christ, broken for you."
(For the juice) "This is the blood of Christ, shed for you."
---
Counseling Clinic
Thursdays, 3-8pm (Sep–July), Arden Hills Lobby B
North Heights offers confidential, Christ-centered counseling for individuals, couples and families by trained counselors. This vital healing ministry offers up to 12 free counseling sessions for anyone who seeks Christian counseling to grow in their emotional family and marriage health. Start the intake process by calling 651-797-7484 and leaving your information. We will send you an intake packet to complete followed by scheduling your appointment.
---

VIRTUAL GRIEF SUPPORT
Thursdays, 6:30–8pm, Virtually on Zoom
Weekly grief support through Zoom is for anyone needing help and encouragement after the death of a loved one.
The pain of grief after a loved one has died is one of the most intense feelings a human being can face. We believe that God is the ultimate source of our comfort and healing and offer a 13-session biblically based and Christ-centered program of grief support. Includes videos, group discussion and a workbook for personal study and reflection.Gain insight into the grieving process, answers relating to your unique and challenging circumstances, and comfort, encouragement, and hope on your journey to healing. Workbook ($15/plus shipping). Contact Phyllis Ose, 651-639-8226.
Virtual LOSS OF SPOUSE SEMINAR
If you have lost a spouse, join us for this online event for care and support. Facilitated by supportive and encouraging people who have been there and have worked through their grief. Contact Phyllis Ose, 651-639-8226.
---

WINGS IN FLIGHT WIDOWS MINISTRY
1st and 3rd Saturdays, January 15–May 21, 10am–12pm, Arden Hills
If you've lost your husband, life can suddenly feel overwhelming and isolating. North Heights creates a safe place of belonging for you and other widows of all ages to meet over tea and coffee. We will talk about ways North heights can walk with you and encourage you in your faith. Contact
WIDOWERS SUPPORT
Contact Rob Fitzer at 651-583-4378.
---
MILITARY SUPPORT
Citizens Supporting Our Armed Forces (CSOAF) ships care packages to our troops around the world every month. Bring items (hygiene items, protein bars, coffee, jerky, wet wipes, etc.) to the donate bins at Arden Hills Door A and B and Roseville Narthex. Contact Bob Schule 651-295-9711.
---

Bread Ministry
Tuesdays, 8-9am, Roseville Fellowship Hall
Celebrating our 25th year providing bread to anyone in need.
---
Weddings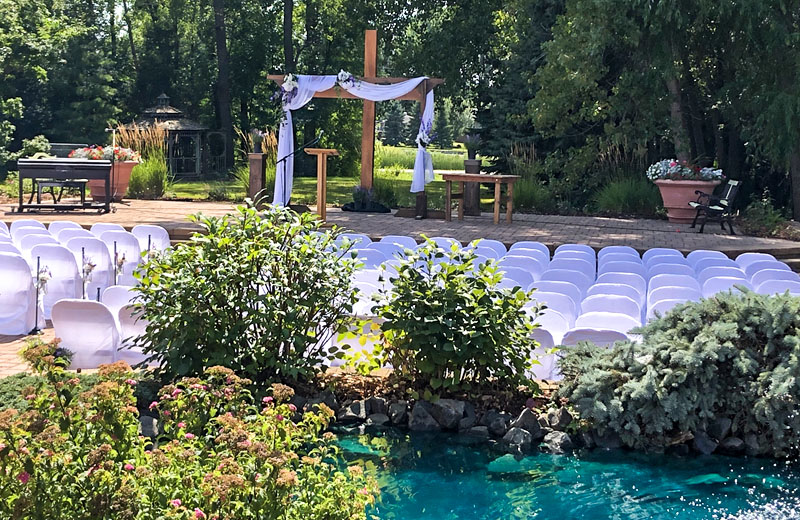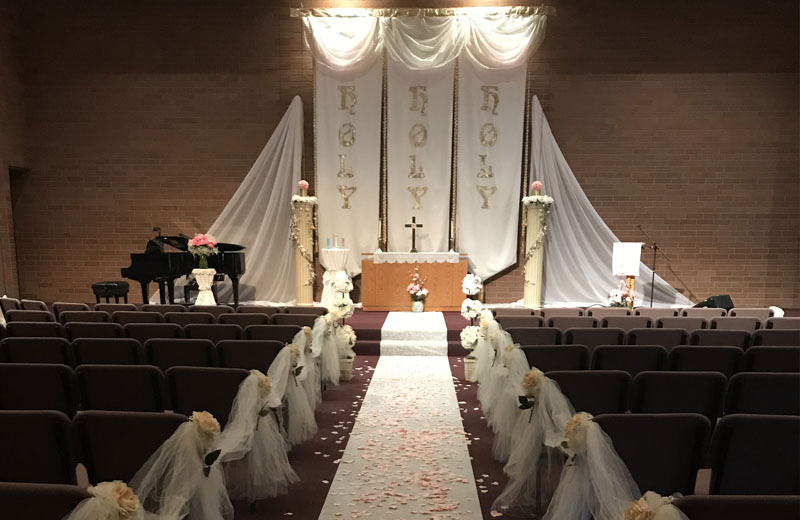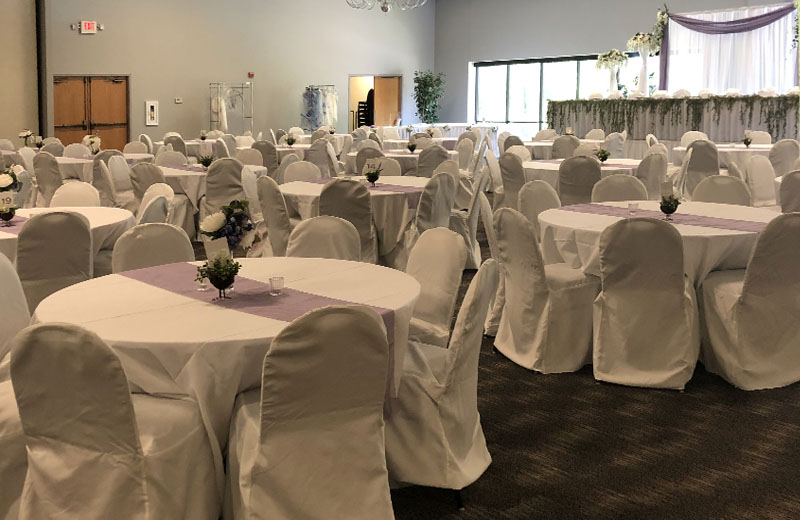 North Heights offers several indoor and outdoor wedding ceremony sites to accommodate small to large weddings with options for a large sit-down dinners from our commercial catering kitchen facility. Our scenic outdoor site includes a patio, gazebos, gardens and fountains. Details or contact North Heights Event Coordinator, Nancy Goodmanson or 651-797-7803.
---
Baptism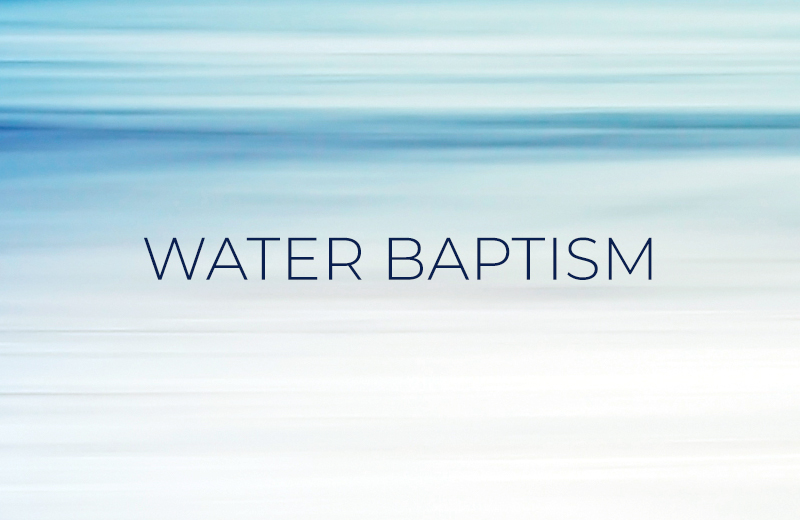 Have you recently come to faith in Jesus? Or have your recently rededicated your life to Jesus? Take your next right step in faith.
North Heights offers baptism for infants, children and adults. If you would like more information about baptism or would like your children to be baptized, contact Diane Armstrong or call 651-797-7832
---
Funerals
Contact: Jan Bergstrom or 651-481-1519