North Heights Karate
---
Teaching students karate skills while integrating Christian principles and practices, devotions and Bible memory to each class.
American Bushido-Kai Karate Association (ABKA)
ABKA-North Heights are Christ-Centered Karate classes based on a belt-advancing system–white to black–designed for growth at a personal rate. No prior skills or experience are needed to begin!
Instructor, Molly Nielsen, has developed a well-rounded curriculum that reaches beyond karate; it encompasses all concepts and techniques from mixed martial arts as well. Students will learn stances, blocking, hand striking, kicking, katas, weapon forms, tumbling, falling, ground fighting, sparring, board breaking, and self-defense techniques; such as: throwing, submissions and joint locks!
On top of teaching a variety of physical techniques, Molly integrates Christian principles and practices, devotions and Bible memory to each class.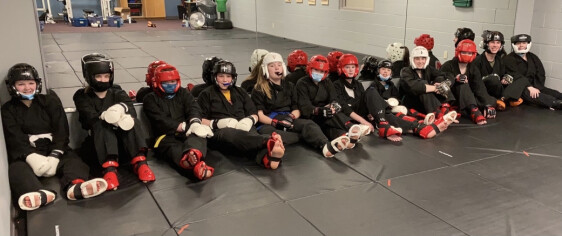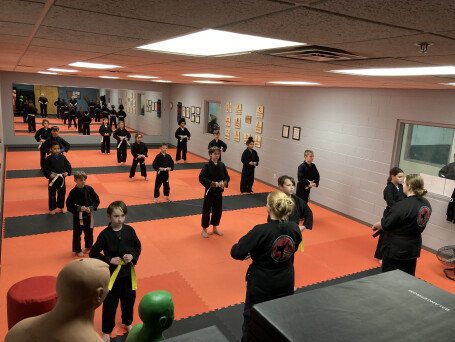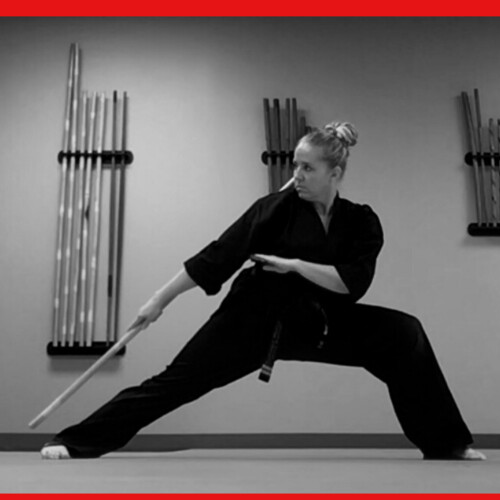 Instructor Molly Nielsen
Molly Nielsen is a motivated and passionate learner of several martial arts styles. She holds a third-degree black belt in karate, a second-degree black belt in mixed martial arts, and an instructor's status in both mixed martial arts and karate. Molly encourages and empowers her students to advance and apply the qualities of being true, confident, disciplined warriors in every area of life: physically, mentally, and spiritually.
Molly is a wife and mother of four young adults. She and her husband spent 15 years as missionaries working with at-risk children and youth in Puebla, Mexico, before returning to MN in 2018
Fall/ Winter class schedule
Karate:
January 9–May 25
One-Time New Student Registration Fee: $50 (includes uniform and belt)
Grades K - 2 | 4:30 - 5:15pm
Grades 3 - 5 | 5:30 - 6:30pm
1-day Option: Mon., Tues., OR Thurs.
2-day Option: Mon. & Thurs. OR Tues. & Thurs.
Grades 6 - Adult | 6:30 - 8pm
1-Day Option: Mon. OR Thurs.
2-Day Option: Mon. & Thurs.
Advanced Students: Mon., Tues., & Thurs.
monthly tuition rate: $50 - $110 depending on selected class
Contact
Molly Nielsen or 651-253-6085