Youth Summer Camp—Middle School
Students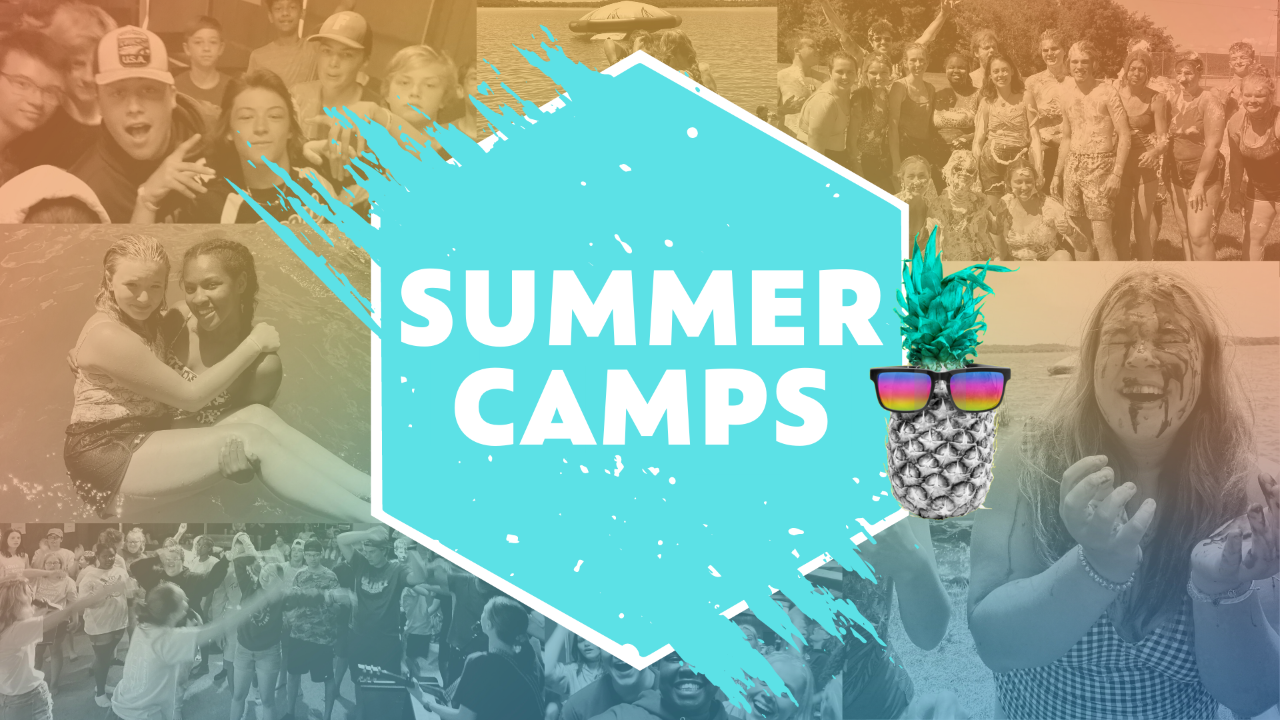 Sunday, July 16 – Friday, July 21 at Faith Haven Camp in Battle Lake, MN
Middle schoolers (entering grades 5 – 8), experience a life-transforming week filled with crazy fun, great friends, and deeper faith! We will be partnering with Redeemer Lutheran for a week up at Faith Haven Camp, building life-long relationships and growing with Jesus.
This summer's theme is "Fight For Them." We live in a world that is full of tension, conflict, and disunity, but there is a different way to live! We are going to learn together to fight FOR them, not against them. This includes caring for others, fighting the good fight, and how God is fighting for you!
There will be worship, sessions for growth, and small group time along with campfires, swimming, a water slide, a wrestling raft, relays, prizes, pool, air hockey, foosball, crafts, board games, camp night games, and so much more! Don't miss the best week of the year!
More Details
Cost
$429 when you register at least 7 days prior to camp.
$459 thereafter.
If you volunteer with VBS, you get $100 off the price! Other scholarship opportunities are also available.
Departure
Check-in and loading at Redeemer on Sunday @ 1PM. The bus(es) will leave once everyone has arrived. Dinner will be at camp.
Return
Return to Redeemer on Friday @ 5PM (approximately).
What To Pack
Bible, Sleeping bag or bedding, Pillow, Toiletries (soap, shampoo, deodorant, toothpaste, etc.), Swimsuit that is Dress Code appropriate, Towel, Sunscreen (SPF 15 or higher), Money (for offering, snacks, and Faith Haven merchandise), Comfortable clothing (see clothing guidelines).
What NOT To Pack
Cell phone, Electronics (iPads, music devices, gaming devices, etc.), Tobacco products, Vape pens, Alcohol, Drugs, Fireworks, Lighters or matches, Pranks, Jewelry or anything of value.
Clothing Guidelines
- Do not wear clothing with inappropriate content - such as profanity, drug references, or nudity.
- Do wear clothing that is modest and has enough material to provide appropriate coverage.
- Do wear swimsuits with enough material to provide appropriate coverage.
Sending Packages & Letters
Mail to Faith Haven Camp. Allow 3-4 days for delivery.
Where is Faith Haven Camp?
38360 N Eagle Lake Road; Battle Lake, MN 56515
(888) 290-2267 (emergencies)