Fall Family Fest
Adults Students Kids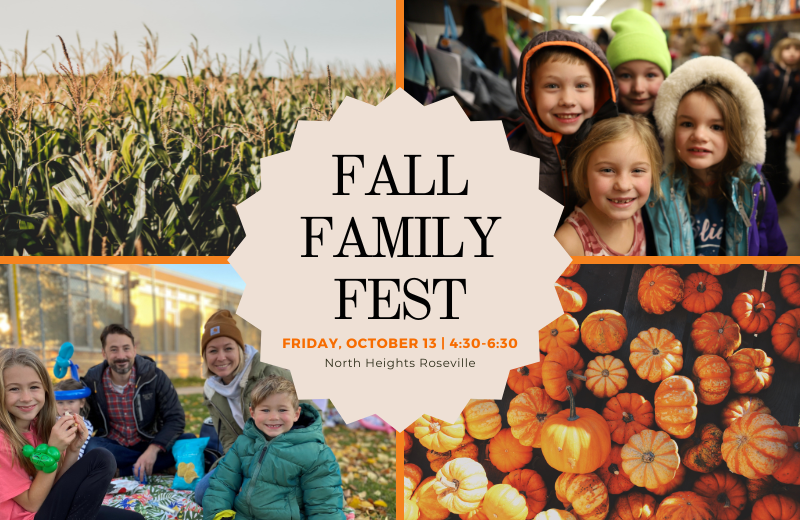 Friday, October 13th, 4:30-6:30, North Heights Roseville
Fall Family Fest is back, and you're invited! This is a great time to get to know your North Heights family with inflatables, food trucks, yard games, and a petting zoo!
We will have the following food trucks:
Now That's Waffles Featuring delicious sweet ($6 each or 2 for $11) and savory ($7 each or 2 for $13) waffles on a stick
Egg Roll Queen Featuring jumbo egg rolls ($5) and large portions of fried rice ($12 veggie or $13 chicken)
Steven D's Featuring hamburgers, generous portions of chicken tenders, and sides ($7 single food items or $12 baskets
We can't wait to see you and your family there!
*This is a partnership event hosted by North Heights Church, North Heights Christian Preschool & Child Care, and North Heights Christian Academy. All families are welcome!