BRNC Youth Worship Night
Worship Students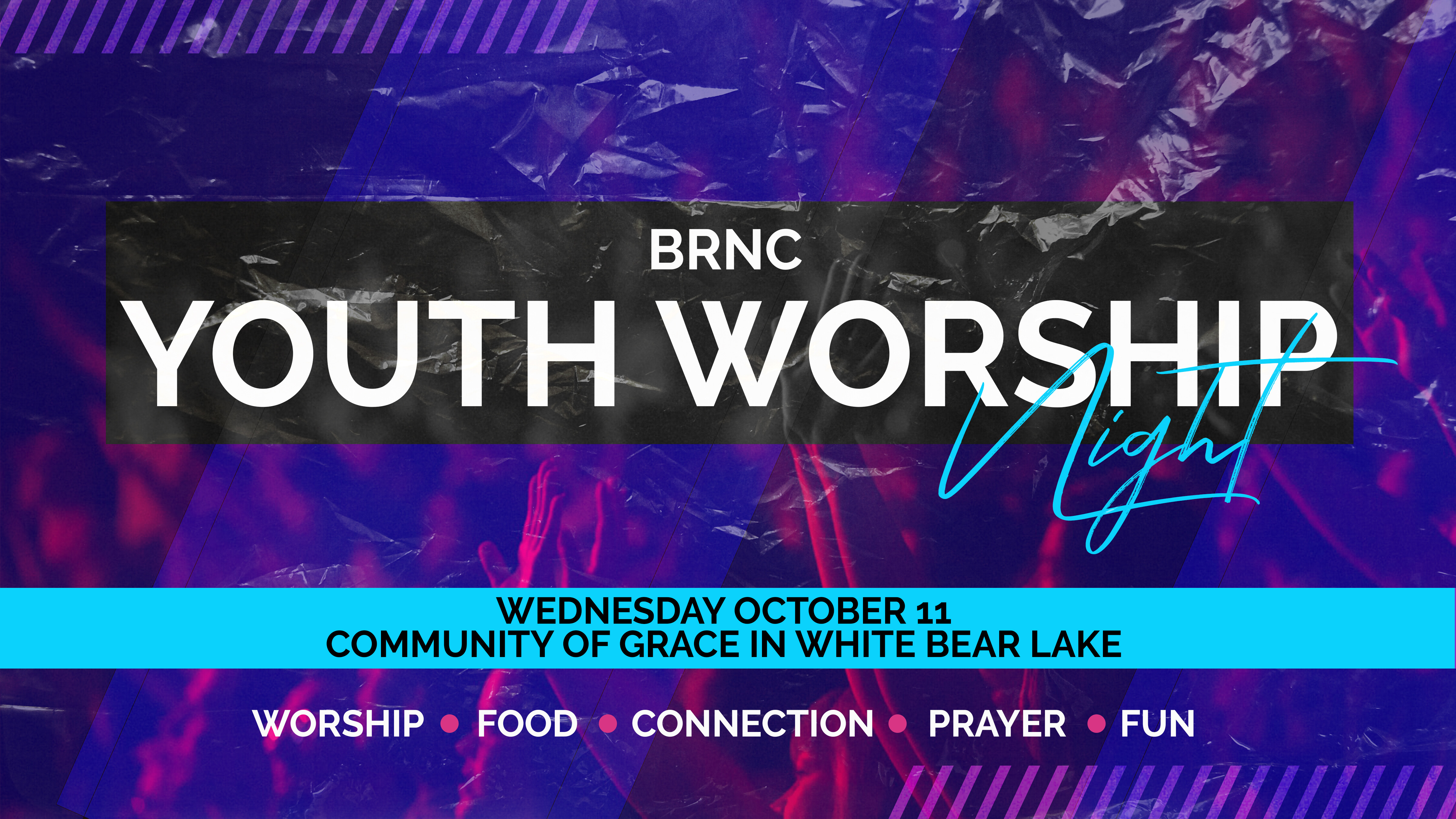 Wednesday, October 11, 6 – 8:30pm, Community of Grace Lutheran Church (4000 Linden St., White Bear Lake, MN 55110)
Youth, put this date on your calendar for a night of worship, free food, and most importantly, relationship! We will be exploring what it truly means to live "in Christ," and we'll learn together as the larger family of youth from all over the Twin Cities. The event will start with food and games, then we'll transition into a space of worship.
*This event will be in place of our regular Wednesday night programming.
We will have a carpool available from North Heights leaving around 5:45pm. If you'd like to carpool, please register below.
*BRNC stands for Building Relationships in Christ. This is a youth leader network group that do multi youth group events throughout the year. While this is a network group that allows for youth leaders to be poured into, their main emphasis is helping students build relationships with other believers in the Twin Cities through different events.