Ukraine Meal Pack
Adults Students Kids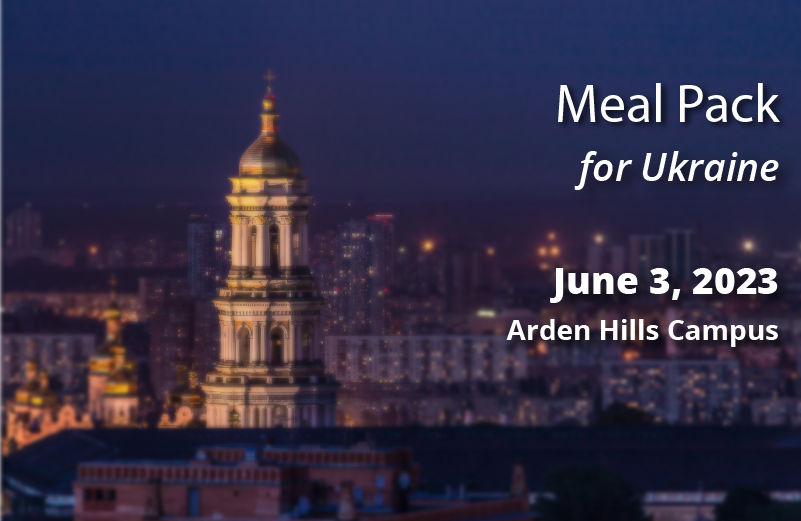 Saturday, June 3, 9:30 - 11am at the Arden Hills Gym
Ukraine is still in crisis, and we want to step up once again and serve as a North Heights family.
We invite you to be a part of this special morning of volunteering and to consider giving toward the cause. With the partnership of Meals from the Heart and St. Katherine, we will gather again to pack meals for the displaced of Ukraine. This is a rescheduled meal pack from our planned Ash Wednesday one, but we still need you to register.
Additional funds are still needed. Funds raised will cover the packing costs, and the excess will go to the meals. Suggested age for packing is 5th grade and up. We will see you and your family on June 3!