Valleyfair Day
Students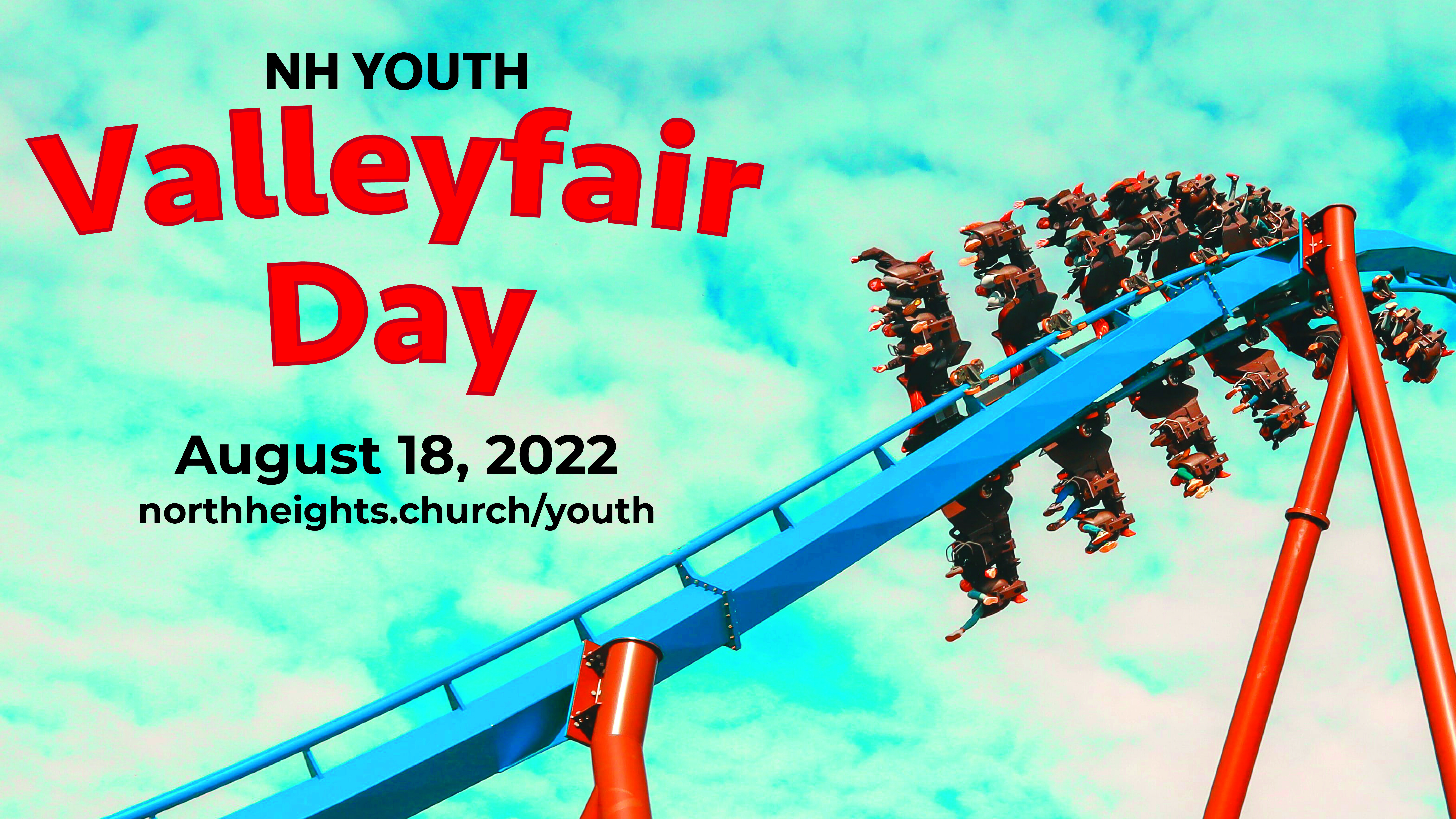 Thursday, August 18, 9am–6pm
For Grades 6–12
Join your friends at North Heights Youth for a Valleyfair day! This will be a summer day well spent with swimming, roller coasters, rides, games, food, and more. The cost for this event is $35.
Schedule for the Day:
Parents drop off at Valleyfair at 9am by the flags
Lunch at 12pm at the park
Dinner at 5pm at the park
Parents pick up at 6pm by the flags
* Please contact Josh Denn for more info or if you need a ride or carpool for this event.
What to bring:
● Swimsuit if you plan go to to the waterpark
● Extra shirt in case you get wet
● Towel
● Cash for food/drinks at the park
● Sunscreen
Event Coordinator •
Melissa Erickson