Breaking News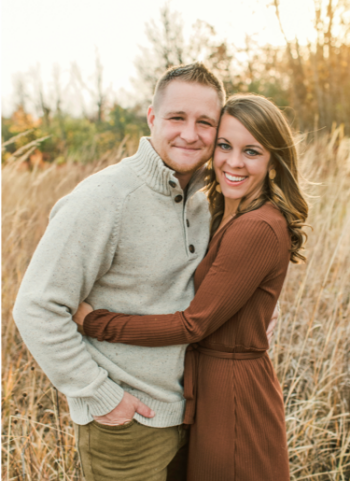 North Heights is pleased to announce that Josh Thurston has been hired as the new Principal for North Heights Christian Academy. Josh Thurston will begin his new role as Principal on June 14th.
Over the past 9 years, Josh has served at Fridley Public Schools. He has held a variety of roles including teacher and alternative learning center program director. He is currently the Dean of Students and Activities/Athletic Director for over 850 5th-8th grade students. In his role he has worked to create unity with the students, families and staff to ensure a high level of academic achievement. Josh holds a B.S. in Social Studies Education from Metropolitan State University, a M.A. in Curriculum and Instructional Design from St. Thomas University and a K-12 Administrator's License from Hamline University.
Along with his educational background, Josh graduated from a local Christian K-8th grade school in Blaine, MN and high school at Concordia Academy in Roseville, MN. Christ-centered education has been Josh's foundation and a big part of his life. He married his high school sweetheart from Concordia Academy, Ria (Lenzen) Thurston who is an alumna of NHCA. They now have the joy of sending their two children to North Heights Christian Academy. Currently Jude is in 3rd grade and Ruby is in the three-day Kindergarten class.
It is with great honor and prayer that Josh steps into this role. Josh & Ria felt this was a call directly from the Lord. Out of obedience, Josh applied and walked through this open door. Through the incredible interview process, it was made very clear that Josh was called by God. Please pray for Josh, Ria and their children as they transition into this new role of leadership. As well, please lift up Fridley Middle School students and staff, with whom Josh has worked closely. Josh has created rapport and relationships with the students, families and staff. It will also be a transition for them. Josh desires to end that season well and do what he can to help it be a seamless transition for the new Dean replacing him.
Josh is eager to serve the students, staff and families at North Heights Christian Academy and is looking forward to meeting everyone!
Principal Search Team,
Mary Fonken-Holden Chair, Council Member
Gunnar Unger Grandparent, Council Member
Ralph Tellefsen School Board Member
Dave Weber Parent, School Board Member
Jane Tramm Teacher, 13 years
TJ Anderson Senior Pastor, Council Member