Last Wednesday, the Church came together to serve. Young and old, Protestant and Orthodox, American and Ukrainian stood side by side to pack 55,000 meals for Ukrainian refugees.
The reason for this Church unity is an unfortunate one. The war-torn Ukraine is in crisis, and people are in desperate need of food. Families have fled Ukraine, and families have stayed; both are without food and many other everyday resources. Some refugees have even made their way to the US and served with us last Wednesday. They told of the destruction firsthand, sharing that only 10% of their town was still standing.
The reality is dire, ugly, and heartbreaking. Even so, God is on the move in His Church.
The Church showed up. Over 300 people came to serve: the combined Refuel ministries of Fervent Women, Real Men, Youth, and Kids and an overwhelming number of individuals from North Heights, Meals from the Heart, Convoy of Hope, St. Katherine Ukrainian Orthodox Church, and the broader community. A complimentary dinner was available before the packing, and a meal for 150 served 223. The Lord was multiplying soup in front of our very eyes.
The Church gave generously. We raised $24,668 in less than a week for Ukrainian relief. In fact, we raised enough for a down payment on another meal pack.
The Church served well. There were so many volunteers eager to help that we had to rotate serving shifts, and some people waited for an hour for their chance to serve. The efforts paid off because we packed over 7 pallets of food.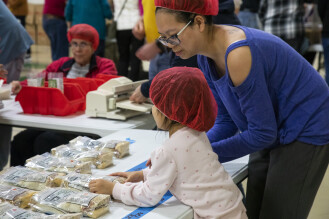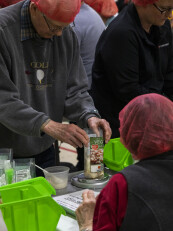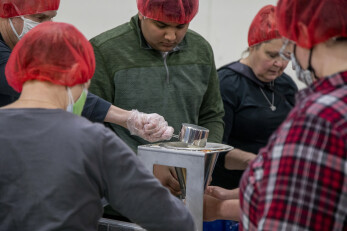 God is uniting His Church to do His work. The Holy Spirit was moving powerfully on Wednesday night, and we're excited for Him to do it again. On Sunday, May 1, we will have another meal pack opportunity to support even more Ukrainian refugees in Eastern Europe.
Let's do it again, Church family!