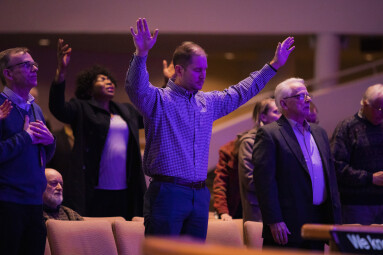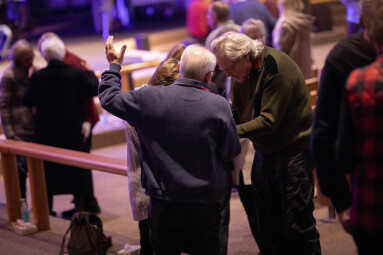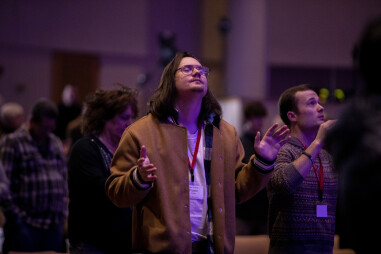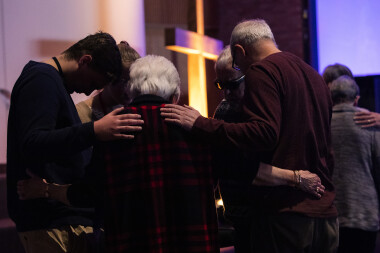 We serve a God who heals, yesterday, today, and tomorrow. As a church community, we witnessed many healings during our healing services. Read a few of the stories below:
"My granddaughter was with me. I had been having soreness in my knees. I went for prayer and have been pain free all week. I'm thankful for her to see that."
"I was bitten by a dog on my leg in September and have had ongoing pain. On Sunday, I had additional prayer and finally have relief from the pain."
"I had been suffering with sharp and stabbing pain in my stomach for a week...had even seen a doctor and had scans, etc. Kai Thoni prayed for me, and as she prayed, my stomach started to spasm, not painfully, but those spasms were not in my control. When she was done praying, the pain was gone.I did feel it trying to come back a few days later, but I simply claimed my healing, and it left and has not returned!!! Praise the Lord!"
"We prayed for a woman named Terry, who was having a major complicated shoulder repair surgery on the Wednesday following the service. I was able to speak to her yesterday, and she reported that although there was even more damage than originally thought, the surgery was a success and she has had almost NO PAIN since the surgery! After such a huge surgery, that is a miracle, and an answer to prayer!"
"We prayed in the sanctuary two days before the service. "We Speak Jesus" was prayed over every chair when we started the prayers. That was the same song brought forth for healing service. Amen! When we finished praying, we were hit with such a cold blast of air that we had to put our jackets on. Believe something had to leave in the presence of Jesus. Amen!"
"One woman we prayed for had problems with her hips and knees and had some less pain after we prayed for her. The following Sunday, she found me and shared that she has no pain in her hips now and her knees are much better!"
"A woman experienced complete pain relief and return of range of motion in left knee with history known ACL tear and DJD. Amen!"