6 people recently made the decision to invest more deeply in North Heights' vision by becoming members! From Catholic backgrounds to unchurched backgrounds, these individuals' stories were carefully and intentionally written by God. Meet the new members, hear their stories, and celebrate their decisions!
Pauline DiMaggio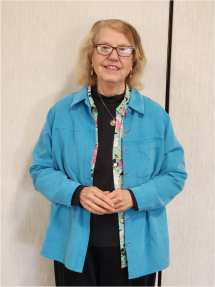 Pauline came from a strict Catholic family and went into the convent for about 3 years. She left the convent in search of a better relationship with God by way of yoga and other spiritual avenues. Becoming disenchanted, Pauline moved back to MN, found a church where she felt the Holy Spirit, and was baptized. She has served as a counselor for many years. In time, she found her way to North Heights by invitation from a friend to the passion plays. Pauline enjoys both the Arden Hills and Roseville campuses.
Laurie & Phillip Lawin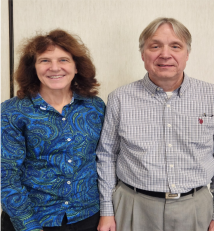 Laurie Lawin: Laurie was brought up Catholic and married into the Lutheran faith. They brought up their children Lutheran but felt something was missing in the church she attended. When Covid hit, the doors were shut to her church home. Not wanting to go to church online, Laurie needed to find a church she could physically attend. She was happy that despite the difficulties of the Covid lockdown, she was led to North Heights because of it.
Phillip Lawin: Phillip was brought up Lutheran. If the pastors are motivating, God is moving. But he said, "I'm here because Laurie is here!"
Diane Lenort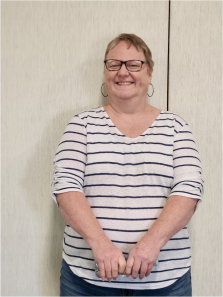 Diane came from a Catholic background and is from southern MN, where she could not find a job. She came to the cities and got a job working with food service for schools. Diane found North Heights through a friend who invited her to many Jerry and Ginger Dallin events and the passion plays. Diane enjoys the Arden Hills and Roseville campuses.
Sandy Nelson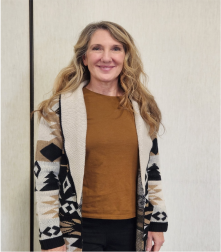 Sandy was brought up in the Missouri Synod. She is part of the NH counseling clinic and part of the Wednesday morning women's Bible Study. She really enjoys North Heights and felt called to be part of our congregation. When the bookstore finally reopens, Sandy is very interested in working there and wants more people to more involved in our mobile library!
Michelle Conlin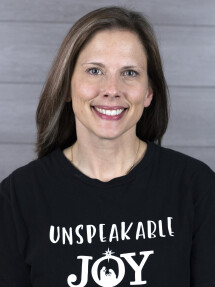 Michelle is our kids' ministry coordinator here at North Heights. Michelle grew up in Arkansas with her family. When a neighbor introduced her family to a church with a church bus, Michelle's parents allowed her to attend services weekly. It was there that Michelle accepted Jesus into her heart. This moment of accepting Jesus as a kid eventually inspired her to lead kids' ministry as an adult. Michelle worked in ministry here in the Twin Cities before finding her way to North Heights two years ago.