For the past 15 years, I have had the opportunity to serve in the North Dakota National Guard, the majority of that time as a Combat Engineer. As a Combat Engineer, our mission was pretty straight forward—mobility, counter mobility and survivability. In the midst of all of that, I became a pastor and began to serve in other areas beyond just that mission set and leadership. I developed deep relationships with the men I served with and many times that opened the door to be able to share and live out my faith among them. I have done weddings, baptisms, and one-on-ones for soldiers.
Several years ago, I started the process to step into a military chaplaincy after a conversation with a good friend. It was a hard process that I felt called to. I first went through the process in 2017 and was denied. Again in 2019 I started the process and was denied.
In 2019 I was also in danger of being medically discharged from the military due to my Ulcerative Colitis medication. In fighting that battle and ultimately being found fit for duty, I knew that God was up to something. Everything had fallen into place with my service. I felt the nudge of the Holy Spirit to try once again. But I was also content that, whatever the outcome, I could continue to serve the Lord and our nation in service.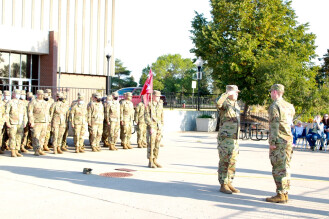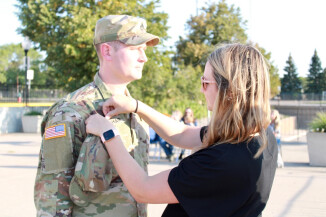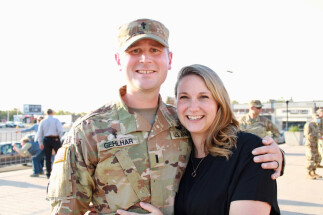 In late 2020, after a phone call from that same friend who encouraged me all those years before, I contacted a National Guard Recruiter for Chaplains to start the process all over again. It has been a whirlwind experience going through the process a third time. But something seemed different. I had a different sense of peace about it. I kept coming back to Romans 5:3–4, "Not only that, but we rejoice in our sufferings, knowing that suffering produces endurance, and endurance produces character, and character produces hope, and hope does not put us to shame, because God's love has been poured into our hearts through the Holy Spirit who has been given to us." It was a long waiting game to find out the result.
Through that waiting, God was moving. All the way through my military service, it has been evident that God was working things together in a way that I only had glimpses of. To be honest I wasn't optimistic, but things had been aligned in such a way that the Lord was clearly telling me to walk through the process. As time moved forward things got clearer. The hope and desire was not for me but to see how God could overcome obstacles and that faithfulness and endurance mattered.
As we finished our annual training in August, I got a phone call asking if I could report to Bismarck on short notice to go through a final military board where I was interviewed by other officers. On September 18, 2021, surrounded by my family and unit, I was sworn in and promoted to First Lieutenant as a Chaplain.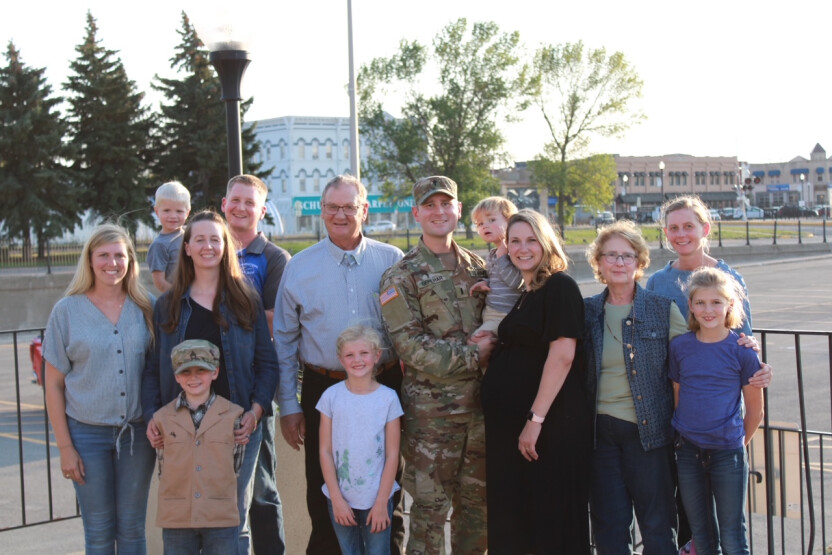 My role may have changed in the military, but my ministry continues to be to the men and women who serve. I want to use my story as an encouragement to you that God is on the move. Even when we don't see it or when it feels like what we have been working or hoping for isn't happening, God is doing something. Maybe it's what we thought it would be, maybe it's different. The truth remains the same, suffering produces endurance, endurance produces character, and character produces hope. That hope does not disappoint because it's all about Jesus.
North Heights family, keep your eyes on Jesus!
I am so thankful for your prayers and support. Know that when I am away for military service it is an extension of your ministry here. Thank you for your continued support.
Pastor Jordan