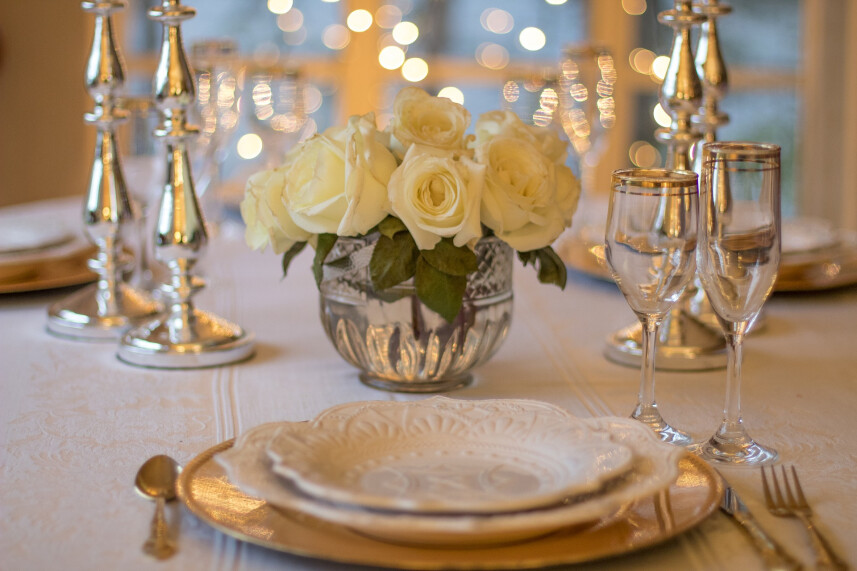 A dining room table is set with a pressed, white tablecloth and linens. The dishes are not the ones used every day, but fine china only brought out for special occasions or guests. The crystal glasses and sterling silverware are perfectly placed where they should be. Exotic flowers make up the floral centerpiece fit for a king.
A few years ago, North Heights families would go up to a Christian Camp for a long weekend. This getaway included tons of outdoor fun, great food, teaching, and worship for the whole family. I was part of the team that organized and hosted the event. We had a small team with a large list of responsibilities…kind of typical in Christian service.
One night, after a very fun but tiring day, there were a few tasks that still needed to be done - like closing certain doors, shutting off lights, cleaning up, just getting ready for tomorrow's adventures. I noticed that the dining hall still had all the lights on, so I hit all the switches off. The room went dark except for 1 light: 1 light over a certain table. This particular table was the one that the worship leader decorated for the kids as a learning example. She had told me about it earlier in the day about how Jesus was their King and how they should give him their very best. Quite frankly, I blew it off because I was too busy with all the other activities of the day.
I looked all over the room but could not figure out how to turn the annoying thing off. "I do not have time for this," I thought. What was so special about this kid's visual aid, and why was I being drawn to it? It really was very impressive and ready for a royal encounter, but I wasn't. I noticed there were only two chairs…facing each other.
Now, put yourself at that table. There's a knock at the door; your mystery guest has arrived. The door opens, and the next thing you know, you are sitting right across the table from his royal majesty the King Jesus! What is your initial reaction? Fear? Exhilaration? Shame? Revelations 3:20 says, "Behold, I stand at the door and knock. If anyone hears my voice and opens the door, I will come to him and dine with him, and he with me."
Could you look him in the eyes? Could you even open your mouth to say anything? Would the conversation be one of awkwardness or a casual time to "catch up" with an old friend you haven't seen for a while? In my insecurity, I certainly hope I would not have said something ridiculous like, "Thanks for saving me Lord, could you pass the butter?"
I sat down at the table and began to think about the lesson of the King. Even though I was physically by myself, I knew I was not alone. The usual random thoughts and noise in my mind were replaced with clarity, peace, and a little conviction. I realized that I had been more focused on service for the King instead of time with Him. How often had I heard the knock at the door or the voice and didn't feel like answering it because I was too busy or distracted?
For someone who "didn't have time for this," I sat there for over an hour! An hour well spent in the sweet presence of the Forgiving Father. Our time with God shouldn't be hectic or uncomfortable. Despite our shortcomings, He always has the very best for us, and He is always available.
Hebrews 4:16 says, "Let us therefore come boldly to the throne of grace, that we may obtain mercy and find grace to help in time of need."
For me, it was a lit up table. How about you? Is the Holy Spirit trying to get your attention in some unusual way, drawing you closer to Him? Has there been a knock at your door lately?
For those who are wondering, the next night, the dining hall was dark. Completely dark.