Kids & Families
---
North Heights Kids Ministry equips families with resources and support to help their children know the gospel of Jesus Christ and grow in their faith.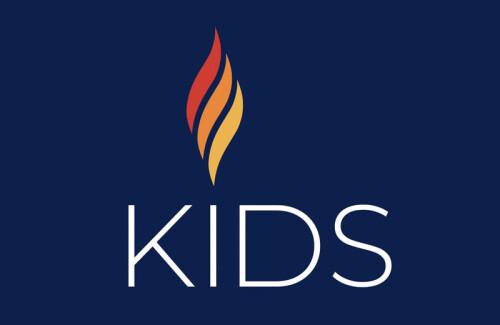 Event

Seed Sowing Saturday

Saturday, March 6, 10am to noon, Arden Hills
Did you know that natural MN grasses block 80% of the light to reach the ground and prevent the spread of invasive Buckthorn trees? Plus, natural MN grass seed can be harvested and sown at other areas of the campus. As a community, we will come together for a spiritual seed sowing time of devotions and reflect on Scripture while we sow prairie grass seed to minimize the spread of Buckthorn in the wooded areas of our Campus. Volunteers of all ages are needed. This would be a great spiritual and practical experience for the whole family. Seed sowing can be done on snow cover or without snow. Masks will be required while we gather for instructions, devotion and prayer by the playground area. Contact Mark Gregory at 651-208-6248
Sunday School
ARDEN HILLS
Sundays, 10:30am, Room 176, For ages K–Grade 5
Gospel Project immerses kids and preschoolers in the gospel through every story, concept, and call to mission from Genesis to Revelation. Register in person.
ROSEVILLE
Sundays, 11am, For ages Pre K–Grade 5
Gospel Project immerses kids and preschoolers in the gospel through every story, concept, and call to mission from Genesis to Revelation. Register in person.
NURSERY & FAMILY ROOM
Arden Hills: 10:30–11:30am (infant–age 3)
Family Room available with live streaming at both campuses.
Digital Sunday School
For families who are worshipping from home, we are providing you with free digital Sunday School during this time of social distancing.
KIDS REFUEL WEDNESDAY NIGHTS
Wednesdays, Arden Hills (meal 5:15-6:30pm), 6:30–8pm, Room 176
Children will hear a Bible story with activities, games and a snack.
First Communion Class
Wednesday, March 24, 6:30-8pm, Arden Hills
For parents and their children grades 3 on up
Pastor Jordan Gehlhar and North Heights Children's Ministries staff lead this interactive First Communion instruction with you and your child(ren) or student(s). You'll partake in a sampling of Passover elements. There is no cost for this event. A parent, guardian, or significant adult must attend this class with the registrant to participate.
First Communion will be held April 1 during the Maundy Thursday service, 7pm, Roseville Worship Center.
Contact for questions or register by Wednesday, March 17.

Centershot Archery
Thursdays, January 14-March 4, 6:30-8pm, Arden Hills
Centershot shares the gospel of Jesus using the skill of archery. Learn archery basics or refine your skills. No experience necessary. All equipment is provided.
Each meeting wraps up with a devotion and treat. Open to boys, girls, men and women—ages 8–adult. Ages 13 and under must be accompanied by a parent/guardian.
Cost: $10/person. Contact Geoff Puckett.
TREASURED VBS CREW LEADERS
Monday, June 21–23, Arden Hills
Thank you for your interest in being a part of our TREASURED VBS crew! Help make a difference in our Children's ministry. VBS is a great way to get started helping out. We have many roles available for all ages and abilities!
---
COVID Statement for Kids & Student Ministries
North Heights Leadership and the Council of Elders developed our regathering plan that aligns with the CDC and government guidelines.
The safety of our families and guests is important to us. We have created a few safeguards that leaders, staff, and volunteers will strive to uphold. However, knowing that hugs, fist bumps and high fives can be a temptation for many, students and kids who haven't seen their friends in some time, it is the parent's or guardian's discretion whether or not to send their student or kids to public events during this time.
COVID Safety Guidelines
North Heights Staff, Leaders and Volunteers will strive to follow these safeguards:
Staff, Leaders and Volunteers will wear face masks and be temperature checked
Social distancing of six feet will be practiced–meaning restraining those hugs, high fives, or fist bumps
Students and kids are encouraged to wear a face mask if they choose; face masks will be available if needed; we will honor each student's and kids choice with respect and promote a grace-filled environment
Hand washing will be encouraged at all events and before and after using the restroom
Hand sanitizer will also be available throughout the facility
Students and kids are urged to stay home if not feeling well
Contact-less thermometers are available for students and kids to take temperatures. We will contact a parent/guardian if a student or kid is showing signs of sickness or displaying a fever of 100.4 or greater. We ask that the student or kid remain home until cleared by a medical professional for the well being of others
There will be no snacks served during Sunday School. When snacks are served they will be individually wrapped. Each event will be evaluated for the best approach on serving food, and will strive to follow the CDC guidelines
After each small group session, rooms will be sanitized