Worship Arts
---
North Heights offers many opportunities for you to engage in worship through music.
Adult Music
Voices of Praise Ensemble
Wednesdays, September 20–May, 8-9:30pm, Arden Hills Choir Room 133
Adult vocal small group ensemble sings special music and leads the congregation in worship services. Learn to sing as a group, have fellowship, and pray together. To audition, email Thom Hardwick.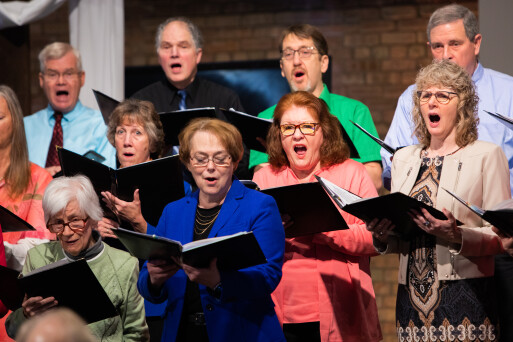 NORTH HEIGHTS CHORALE
Wednesdays, September 20–May, 6:45-7:45pm, Arden Hills Choir Room 133
Learn anthems as an ensemble for singing in the worship services. Enjoy fellowship and singing together. Email Thom Hardwick for more information.
Children's Music
Children's Choir
Grades 1 - 5. Children learn basic music skills, sing together as a unit, and develop the concept of leading the congregation to praise God through singing. Email Ruth Johnson for details regarding rehearsal schedule.
---
Visual Arts
Videography
Contact Brandon Peterson
Photography
Contact Brandon Peterson