Our neighbors at St. Katherine Ukrainian Orthodox Church are grieving the attacks against their home country of Ukraine. In the midst of their grief, they choose to serve.
For the past few weeks, they have been gathering humanitarian packages to be shipped to Ukraine. On Sunday, March 6, many North Heights attenders got the opportunity to stand alongside them at a fundraiser lunch. Medicine, blankets, food, clothing, and diapers were boxed, and food was served. It was a great time for the Body of Christ to be united in care for the people of Ukraine.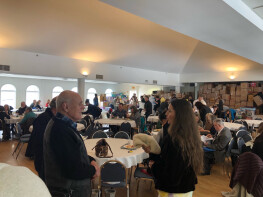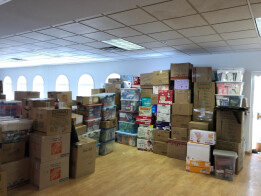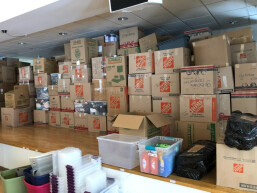 On Saturday, March 12 at 11am, St. Katherine will load supplies and drive them to Chicago, where they will then be shipped to Ukraine. Medical supplies will be purchased in Europe to distribute in country, and in order to do so, St. Katherine is fundraising for $250,000. As a community of North Heights, we will be giving a donation. To be part of that donation, you can make out checks to North Heights with Ukrainian Relief in the memo.
As our donations continue to make a tangible difference, let our prayers make a spiritual difference. Standing in solidarity with St. Katherine, we lift up our prayers to the heavenly Father that sees every individual life touched by the conflict in Ukraine.
Volunteer Saturday at 11am to load supplies.
Donate to provide urgent medical supplies.
And continue to pray for Ukraine.