North Heights Karate started in Mexico.
Molly Nielsen and her family had been missionaries in Mexico for 9 years when they started looking for an activity to do together. With 4 children in multiple sports and activities, the Nielsen family chose martial arts as a unified activity. Molly, who had initially thought to try martial arts solely for fitness and self-defense, developed an instant passion after the first couple of lessons. It wasn't long before the instructor pegged her as something special. "He told me 'you could do this, you could instruct' but I would just nod and smile," Molly said.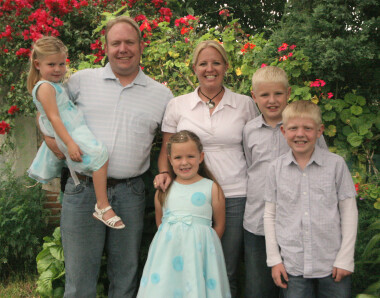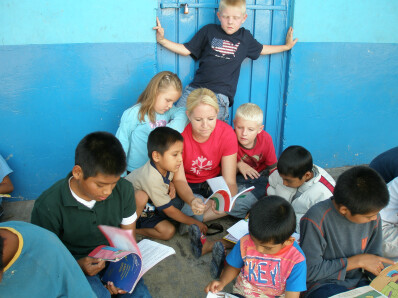 But deep down, Molly knew that she was entering into something that was bigger than herself. Although she didn't know at the time, she was on the cusp of a trying season where the fortitude she learned from martial arts would be crucial. God had been behind the scenes all along: equipping, preparing, and arranging the pieces to fall into place.
As Molly battled physically in the lessons of martial arts, she was empowered spiritually. As she became disciplined physically, spiritual discipline followed. Chains were being broken as spiritual muscles formed alongside the physical ones. She spent the next 5 years moving through the belt system, loving every minute of it as she advanced. Then two months before the black belt test, she encountered her moment of truth: she got a word from God saying, "you're going to do this."
Molly knew it was true.
In 2017, as a now 40-year-old mom of 4, Molly succeeded in getting her black belt in mixed martial arts. Through this, God was unveiling his wonderful truth in her life: martial arts is a lifestyle where God Himself is present and leading His people to Himself. Martial artists aren't just the young, the athletic, the unreligious; they come in all shapes, sizes, and ages. All have the opportunity to invest in the discipline of the mind and body. Everyone has the opportunity to break chains and experience God in the beauty of karate.
Now on the journey of martial arts that God was unmistakably taking her, Molly returned to Minnesota in the summer of 2018 with a second-degree black belt in both karate and mixed martial arts. After landing on the ground, Molly eventually started teaching karate classes in her garage. Twice a week, 8 students would lay down the mats, train, then pick them back up and go home.
These humble beginnings made way for what was next: ABKA karate in North Heights. Molly presented the idea to North Heights, and the ministry officially started in October of 2019. Covid-19 did not play well into the timing of the karate ministry getting underway, but God's plan prevailed even though closures, sickness, and quarantines. Today, the ministry has about 50 students that are rolling, striking, jarring, kicking, tumbling, and board breaking. "It's been an absolute dream," Molly says.
Now every Monday and Thursday, these 50 students have the unique opportunity to grow closer to God through deeper spiritual discipline and training. All classes participate in Bible memorization, and some of the older students are required to know certain scriptures to obtain their belts. To Molly, her students aren't just little fighters improving their kicks, blocking, and katas. They're individuals cherished and valued by God on their spiritual walks towards Him.
God is continuing to make karate into something bigger than the theory, movement, training, and practice: he's using it to cultivate breakthrough, faith, and discipline; to expand His kingdom; and to bring glory to Himself.
If you want to be part of how God is moving through karate, email to join a class.