We were blessed with perfect weather for our Seed Sowing Saturday held March 6, 10am-noon.
Seed Sowing Saturday was both a spiritual lesson for people of all ages, as well as a practical lesson. Eighteen in all of many ages, children through adult came for fellowship, devotions, and seed sowing around the Arden Hills campus to reduce the spread of invasive buckthorn. Some brought bag lunches and enjoyed a time of connection and community afterwards.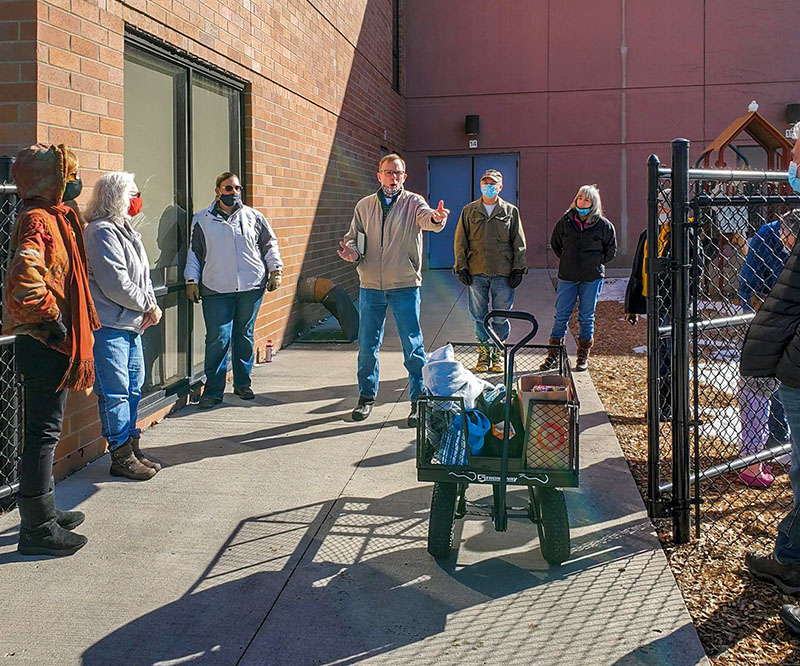 Fred Thoni, North Heights Director of Healing Ministries, shared a seed sowing devotion from Mark 4. If you look closely, could it be the Holy Spirit captured in this picture?
Fun Fact:
Did you know that by growing natural Minnesota grasses blocks 80% of the sunlight to reach the ground and prevents the invasive buckthorn from growing and spreading? This is true. In addition, the mature grasses produce seeds that can be harvested and planted elsewhere to further reduce buckthorn development.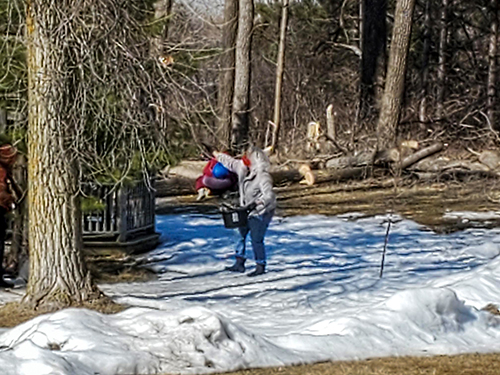 Sowing seeds can be done on snow as well as on bare ground.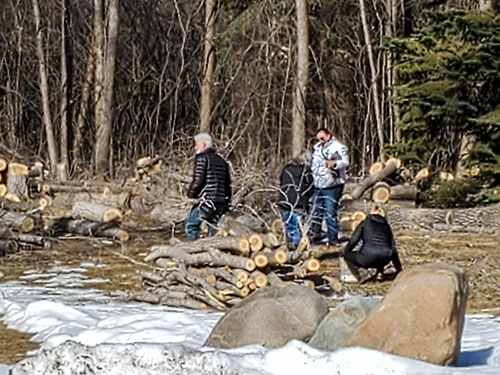 Seed sowing was quickly completed, leaving time to help clear branches where previous volunteers had cut down unwanted cottonwood trees.
"It was amazing to see the unity of everyone working together for a common goal," said Sparky Theis, North Heights Connections Coordinator.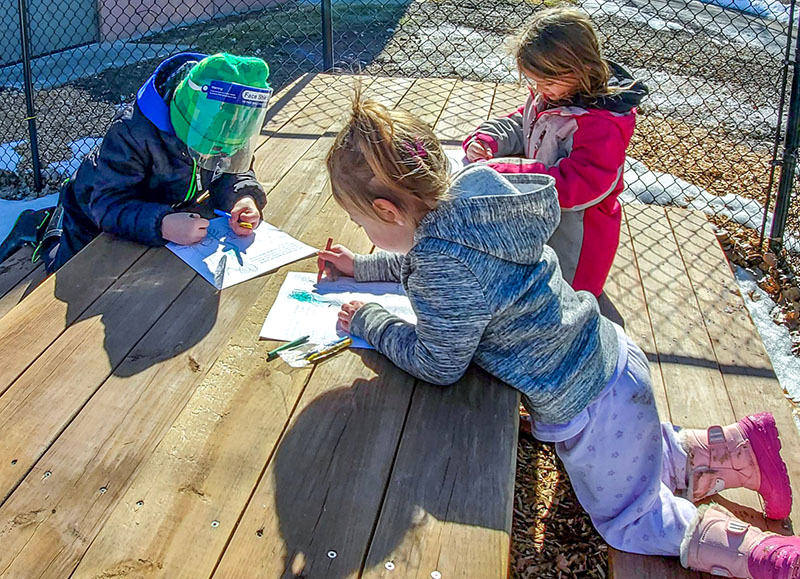 Children worked on seed sowing coloring sheets.
Children enjoyed playing on the new playground equipment.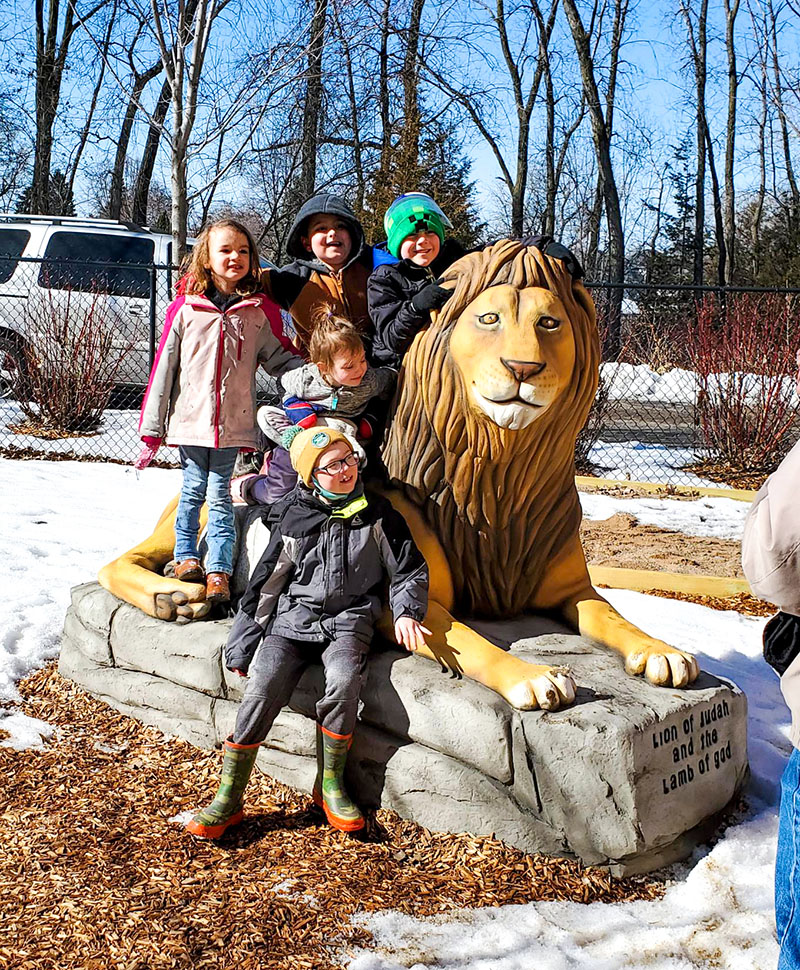 The Lion and Lamb are a new playground hit.
Join us next time for a garden planting event coming soon!