My name is Micah Varberg, and I am the custodial coordinator at North Heights Christian Academy.
I have always struggled with identity in who I am supposed to be and who God wants me to be. At the age of 18, I found if people didn't like who I was, I would change who I was so that said person would then like me. I did this so many times I didn't know who I was anymore. I honestly didn't want to be on earth anymore and was considering death. Luckily God had other plans for me.
I remember calling my best friend one day in 2010 and telling him this is it, and the next thing I knew, my brother was driving me to the hospital. They decided that it would be best for me to stay a couple days in a psych ward so they could watch over me and make sure I was safe.
This is where my life started to change. To have 5 days by myself with nothing but God to talk to was the best thing for me. I really started to focus on what God was telling me about my life; he was telling me that I have a gift for kids, a gift for basketball, and a gift for loving his people. God created me for so much more in this world, and I almost threw that away. God saved me, and I needed to take what I learned and apply that to my life. From that day on, I started to rebuild who I was.
I felt like the Lord was calling me to take my next step in faith, so I started searching for YWAM bases. There was one base in Pittsburgh that focused on basketball ministry, so I applied and left for Pittsburgh in September.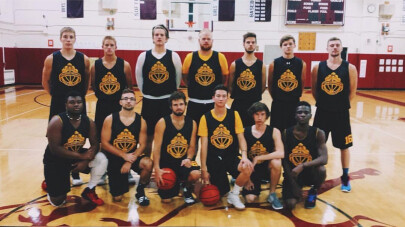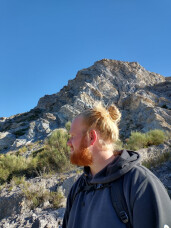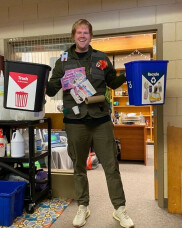 I feel like this was another turning point in my life where God really formed me into my true identity in Him. The first 2 months of YWAM is the school part where we had different teachers every week. I learned a ton about myself and some pretty big things that I had to work through with tons of prayer. The last 3 months of the program was the outreach phase where my team went to El Salvador and Belize. We did tons of street evangelism where we would just talk to people about Jesus. I saw many people get healed on the streets of El Salvador, which challenged my previous Baptist beliefs about divine healing. I saw people's lives transformed, from not knowing who Jesus was to now serving Jesus with all their hearts. God was using us as a tool to reach his people that he loved so much.
This was also where we got to use basketball to reach God's people. We got the opportunity to play many really good teams in Belize. One of my favorite experiences there was that we got the chance to play in a prison against their prison team, and we played in front of 2,500 inmates. We played horribly and lost the game by almost 70 points, but the entire team gave their lives to Christ. In my mind, that is a win; God's main priority isn't us winning a game. It's His people knowing him and making him known.
If God can use me like this, then he can use you in the same way. What are your talents, and what gifts did the Lord give you? Are you using those to glorify his name? I encourage you to pray and ask God who you are in him and what He wants to do with you. We are all tools in God's great plan, if we all work together, we can reach the ends of the earth sooner.